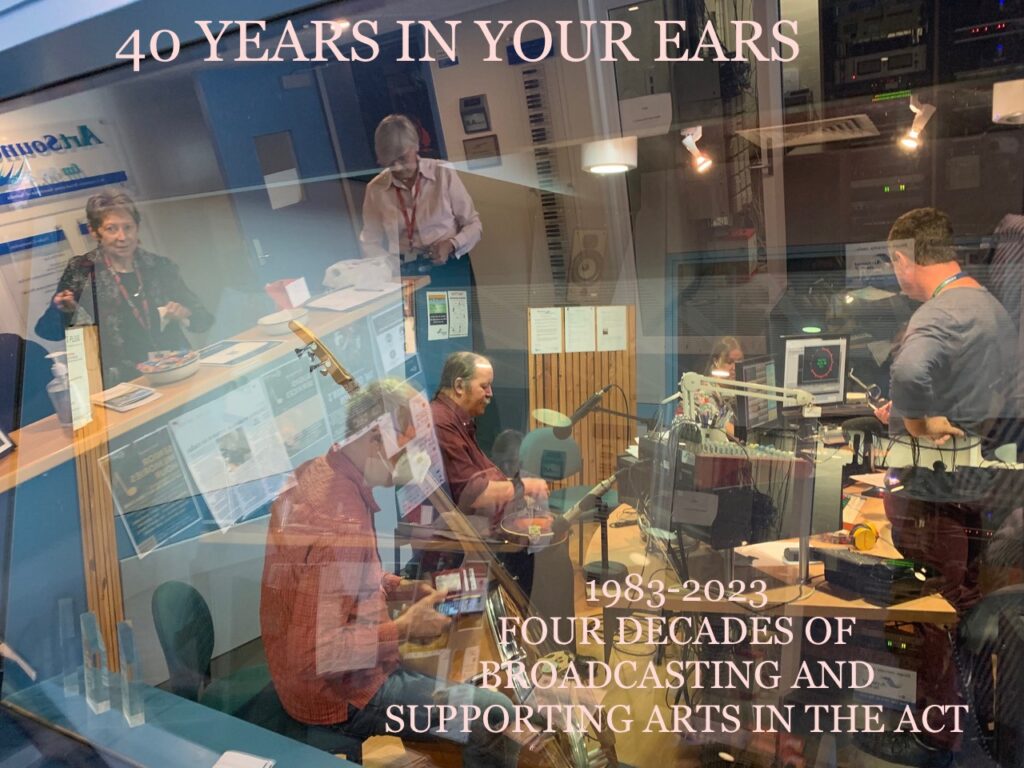 Throughout 2023, ArtSound will celebrate its 40th year of broadcasting. Early in February (date yet to be confirmed), an official launch will be held in the Manuka Arts Centre gardens, with special guests, music, and an announcement of this year's anniversary program.
Among events being planned for the year is a series of summer and autumn concerts in the gardens.
If you'd like to be part of the 40th anniversity program team, please get in touch at admin@artsound.fm.