We might all be shut away (unless we play golf),  but the ACT arts world continues to turn.
Here's some of what's been happening in recent weeks.
A Fascinating Bill Stephens Interview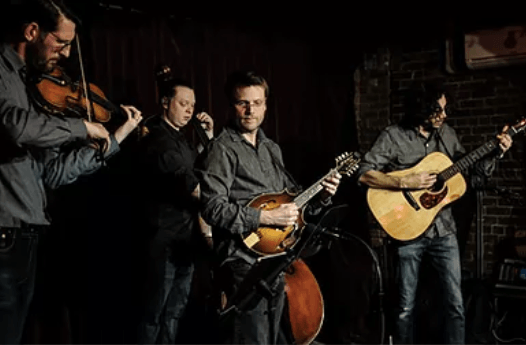 You may recently have heard Bill Stephen's fascinating interview with Broadway orchestrator August Eriksmoen. Among Eriksmoen's achievements while orchestrating or serving in similar roles on 11 Broadway musicals include winning an Olivier Award and been nominated for a Grammy and a Tony award for his work on the smash hit Come From Away. (Listen back online, here.)
Eriksmoen, the brother of Canberra/ANU sculptor and furniture maker Ashley Eriksmoen, discussed in particularly his award-winning orchestrations for Come From Away, which was about to come to Canberra for a three-week run, and will now be here in February.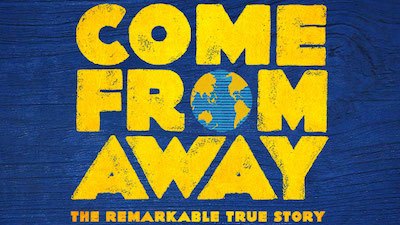 Come From Away, with book, music, and lyrics by husband and wife duo David Hein and Irene Sankoff, depicts the generosity of Gander, Newfoundland, a small Canadian community that welcomed 7,000 air passengers who had been stranded in the wake of the 9/11 attacks of 2001.
Eriksmoen discussed his work on the musical, as well as some of the surprising elements of Broadway orchestration.
Bill's interview and others in his In The Foyer series now run in Arts Café (weekdays 1-2pm, repeated 5-7pm) and Arts About (Sundays 1-2pm).
Canberra Youth Theatre Emerging Playwright Commission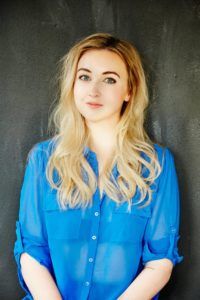 ACT-based playwright Joanna Richards is the inaugural recipient of Canberra Youth Theatre's Emerging Playwright Commission, for her You Can't Tell Anyone.
The Commission is a new initiative from the Canberra Youth Theatre, designed to encourage the creation of new Australian plays written especially for young people.
Richards was selected from more than 50 applicants from around Australia. Along with a commission of $16,200, she will receive dramaturgical support and a creative development workshop of her play.
Canberra Youth Theatre, in announcing the award, called You Can't Tell Anyone "a fast-paced dark comedy that challenges our notions of deception and acceptance, empathy and selfishness, and how much of our own identities are under our control." It depicts a young woman, Gwen, who throws a big party whose only price of admission is that attendes must write a secret and drop it in a bucket.
Joanna Richards is an actor, comedian, and writer who has worked in the arts for almost two decades and in her current pursuit of a PhD is conducting research on gender theory, political theory, and language philosophy.
She has studied at the Moscow Art Theatre School, the American Repertory Theatre Institute, and The Groundlings. She has written work in theatre, film, television, and digital art. She has been selected to participate in a number of initiatives including Women in Film & Television Australia's MentorHer program, the Chips & Gravy Mentorship, and The Street Theatre's Early Phase program.
Explaining her play, she said in a CYT release: "Being a teenager is all about discovering who you are and where you fit in the world. I am interested in writing a work that speaks to the complicated process of becoming yourself, and how much more complicated that is in a world where we are constantly on display." She said she intends You Can't Tell Anyone to explore "what it means to be yourself and what it means to be a friend" and to "challenge our understandings of truth and deception, empathy and selfishness, and the extent to which we have control over how we are seen."
In 2020, Canberra Youth Theatre commissioned three new plays for young people: How to Vote by Julian Larnach, Space Oddity by Rebecca Duke, and Rosieville by Mary Rachel Brown, and also funded the creative development of The Initiation by Cathy Petocz.
Canberra Glassworks' New CEO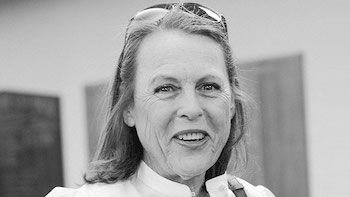 Canberra Glassworks has appointed Elizabeth Rogers as its new Chief Executive. For the last 15 years, she has been the CEO of Regional Arts NSW, the peak body and support agency for arts and cultural development in regional NSW.
She replaces outgoing Glassworks CEO Julie Skate.
Rogers was previously Executive Director of Canberra Arts Marketing.
Burrunju Aboriginal Corporation
The Burrunju Aboriginal Corporation, which supports Indigenous artists of all kinds in the Canberra region, has won $100,000 of funding over two years from the Indigenous Visual Arts Industry Support (IVAIS) Program.
The mission of the Burrunju Aboriginal Corporation, located in Conder, is to help local Indigenous artists attain "the dream of self-determination through the creation of their artworks and music." Artists can sell their art and music from the organisation's website.
The Australia-wide IVAIS program, administered by the federal Department of Infrastructure, Transport, Regional Development and Communications, helps about 80 Indigenous-owned art centres to meet operational costs. Also among its IVAIS grantees are some industry service organisations, regional hubs, and art fairs.
All in, those organisations assist more than 7,000 Aboriginal and Torres Strait Islander visual artists and arts workers, most living in remote communities.
Ghost Bird: ACT Book of the Year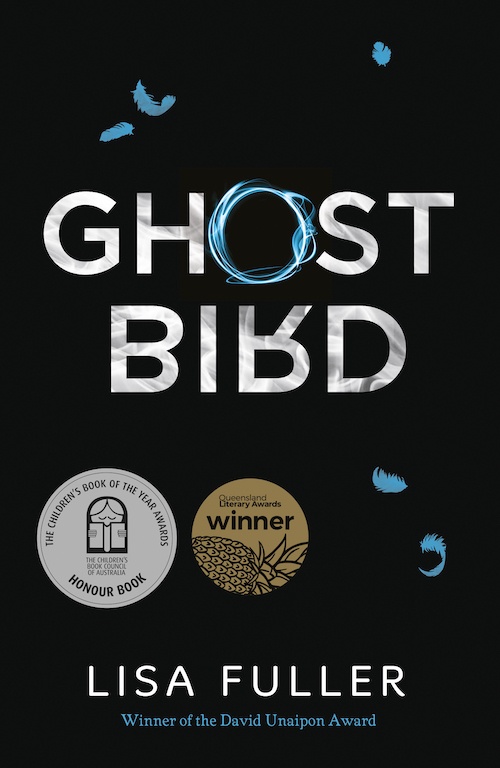 Lisa Fuller's novel Ghost Bird has been named ACT Book of the Year for 2020.
Ghost Bird (University of Queensland Press) previously won the Griffith University Young Adult Book Award in the Queensland Literary Awards, the Norma K Hemming Award, and Readings Young Adult Prize.
Also recognised in this year's ACT Book of the Year awards were Nigel Featherstone's Bodies of Men and Tim Bonyhady's The Enchantment of the Long-haired Rat, which were highly commended, and John Clanchy's In Whom We Trust and Sandra Renew's Acting Like a Girl, which were shortlisted.
Fuller, a member of Us Mob Writing, the Canberra Speculative Fiction Guild, the First Nations Australia Writers Network, and the Canberra Society of Editors, is a Wuilli Wuilli woman from Eidsvold, Queensland, who is also descended from Gooreng Gooreng and Wakka Wakka peoples.
In Ghost Bird, described by the ACT Book of the Year judges as "a complex and ambitious novel that uses young adult supernatural fiction to drive a harrowing analysis into colonial trauma," twins Stacey and Laney are identical yet unalike. Stacey studies hard; Laney wags school, and suddenly disappears. Through terrifying dreams, Stacey believes Laney is alive, and she sets out to find her.
A full list of ACT Book of the Year winners is online.
Digital Strategist in Residence
If you're a wiz at helping arts organisations to present themselves well online, the Australia Council may need you.
In its Digital Strategist-In-Residence program, the Council provides arts organisations with assistance in forming or developing a "digital strategy."
And it is now asking for applications from anyone interested in taking up the Strategist-In-Residence role for the September 2021 to January 2022 quarter. Applications are now open, and close on 7 December 2021 at 3pm Eastern Daylight time.
The Digital Strategist-In-Residence works with organisations to review and improve the way they pitch their activities and values to the public. For one day a week over the 12-week quarter, the Strategist holds both online and (if possible) in-person sessions with organisations' personnel.
The Council's Digital Culture Program invites inquiries from arts organisations at digitalarts@australiacouncil.gov.au and 02 9215 9036.