A lot is happening at ArtSound. Here's some of it.
Young Virtuoso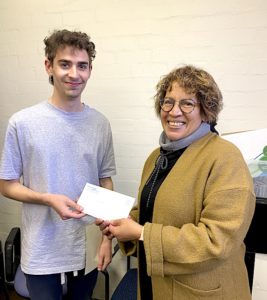 At a live broadcast on ArtSound on Sunday 25 September, ArtSound's adjudicators selected the winner of the ACT Young Virtuoso Awards from among four outstanding finalists: Ronan Apcar (pictured receiving award from ArtSound President, Betsy Dixon; photo: Chris Deacon), a pianist. He will travel to Melbourne to compete in the National Young Virtuoso Finals on 20 November.
Thanks to the generosity of the Rotary Club of Belconnen, Apcar received a $750 cash prize; ArtSound awarded him an hour of recording time at the ArtSound Recording Studio.
The runner-up was Lily Ward, a soprano (photo: Chris Deacon). Again thanks to Rotary Belconnen, she received a $250 award while ArtSound awarded her 45 minutes of recording time.
ArtSound's Young Virtuoso competition organisers gratefully thank members who made donations towards the costs of running the awards and flying the winner to Melbourne with overnight accommodation.
ArtSound congratulates all the ACT finalists, including James Monro, cellist, and Katrina Wiseman, soprano. Thanks, too, to adjudicators Sally Greenaway and Marián Budoš for helping to make it all possible.
After the cancellation of The Young Virtuoso Awards in 2020 and 2021 due to COVID-19, the competition returned this year. The event, previously known as Fine Music Youth Award, has for more than 30 years provided winners with a broadcasting opportunity and cash prize. Open to instrumentalists under 25 and vocalists under 30 who are citizens or permanent residents of Australia and New Zealand, the competition has provided valuable encouragement and support to many emerging musicians.
Changes to Membership Arrangements
At a Special General Meeting on 20 September 2022, ArtSound members approved some changes to the ArtSound Constitution's provisions regarding membership.
As a result, ArtSound membership will now run for one or two years (depending on membership type) from the date of application, or from date of renewal. (Previously, membership had to be renewed on November 1.)
The meeting also approved some minor tidying up of some existing provisions, and voted to allow the Board to adjust membership fees without submitting the proposed changes to a general meeting.
Radio Rookies Coming October 5-7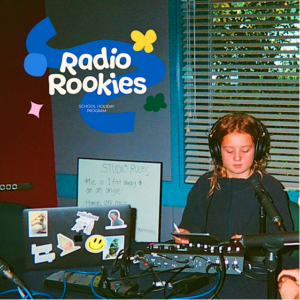 It's not too late to get your kids aged 9 to 12 enrolled in the next ArtSound Radio Rookies course.
It takes place Wednesday 5 October to Friday 7 October at the ArtSound studios at the Manuka Arts Centre.
The Radio Rookies program introduces young people to the world of radio and podcasting. Courses provide them with the tools and training needed to create their own radio content and podcasts about themselves, their communities, and their worlds. (Pictured: an earlier session of Radio Rookies.)
The manager of the Radio Rookies program is Sionna Maple, the force behind such events as The Plunge, a well-attended, recurring storytelling evening in Canberra. In the Radio Rookies program, she is supported by experienced ArtSound broadcasters. Students learn basics of podcasting and radio production and broadcasting. They practice on ArtSound's microphones, recorders, mixers, and more.
The courses run for three days, from 8:30am to 4pm each day, at the ArtSound studios.
If you and your child(ren) are interested, please go online here for details and to make your booking. For more information, write to radiorookies@artsound.fm or call 6295 7444 during business hours).
Podcasts 101, a Great Success – More Courses?
Our Radio Rookies courses for kids 9-12 years old have sparked interest in similar courses for adults. So we've started those up. For example, late in September, we held Podcasts 101 for adults, a one-day event.
Attendees learned the basics of podcasting and how to use the mixers and microphones in ArtSound's studios. They got an overview of audio-editing software (Audacity), recording audio, using sound effects and music, and much more.
If you'd like to take part in future courses, you can write to radiorookies@artsound.fm or call 6295 7444 (Tues-Thur business hours).
Other courses are being planned, including in how to create radio dramas. More details soon.
COTA ACT Expo Broadcast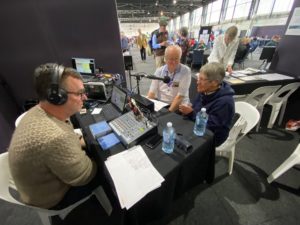 On 28 September, ArtSound ran another of its live "outside broadcasts" from COTA ACT's Expo. The Silver Is Gold Veterans and Seniors Expo took place at Exhibition Park in Canberra (EPIC), and COTA (Council on the Ageing) ACT invited the 26,000 ACT veterans and all members of Canberra's seniors community to attend. Businesses, community organisations, and government agencies promoted products, services, and advice of interest to veterans and seniors. Stallholders presented services and publications relating to lifestyle and recreational interests, hobbies, craft, gardening, and artistic endeavours.
ArtSound's mid-morning Senior Memories program, as well as its lunchtime Arts Café, ran live from the site (pictured: host Tim McNamara and guests), and featured interviews with numerous representatives of ageing-related services and businesses.
The ArtSound Picnic Blanket Concert Series
ArtSound will hold a fundraiser concert featuring local Latin band Pachamama (whose members include ArtSound's own Tony Hunter) on Saturday 12 November 2022, from 1-4pm. See the accompanying poster for all the details.
The event is a curtainraiser for a whole summer of events of this kind, the ArtSound Picnic Blanket Concert Series, with all events staged on the shady grounds of the Manuka Arts Centre.
The series is possible thanks to a grant in the federal Stronger Communities program which has provided us with a sturdy, demountable outdoor stage as well as a state-of-the-art public-address system. We are particularly grateful to Alicia Payne, Labor member for Canberra, for inviting ArtSound to apply for the grant.
The events are all bring-a-picnic-blanket affairs (or sit on the lawns), with lively and varied entertainment.
Technorama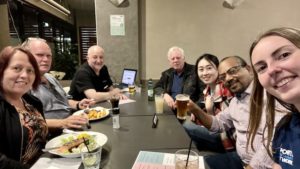 During September, ArtSound Technology Manager Chris Deacon (centre right) traveled with CMS Radio technical staff to attend the recent one-day Technorama conference in Sydney. (Technorama is the national association of technologists in the Australian Community Media Sector.) He attended presentations by the Community Broadcasting Association, Community Broadcasting Foundation, and Community Media Training Organisation, and held discussions with fellow technologists from the community radio sector with a particular emphasis on new digital studio developments, cybersecurity, and training of new technologists to support stations.
Want to Join the ArtSound Broadcast Team?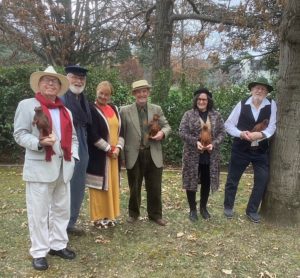 ArtSound Radio Theatre will shortly air its 100th show, on 13 November. Over the last two years we have broadcast original and classic radio drama written and performed by some of the best artists in Canberra.
We are currently planning our schedule for 2023 and we would love to hear from members who have written pieces they think might be suitable for the show, or who want to audition to perform.
Note that we produce original drama up 25 minutes long or classic works that are in the public domain. We can do longer pieces provided they can be easily broadcast in two or three parts.
If you are interested in being involved, contact Bart Meehan (bart.meehan@gmail.com) for more details.
The 100th episode will be, as it happens, one of the episodes of Wind in the Willows, in an adaptation by ArtSound Radio Theatre producer Bart Meehan. That production will run from 23 October to 18 December.
Is this photo of the cast of Wind in the Willows, actors depicted (several holding garden gnome figures of their characters) are, from left to right: Tony Turner (Toad), Neil McLeod (Engine Driver), Nikki Hunter (Narrator), Geoffrey Borny (Ratty), Elaine Noon (Mole), and Graham Robertson (Badger).
The cast began working on the production around Christmas 2021. Bart Meehan wrote a new adaption, and once cast, we began rehearsal and recording in our studios over three months from April. Post production has taken another three months. Glenn Gore Phillips composed an original score.
Programming News: The Magic of Music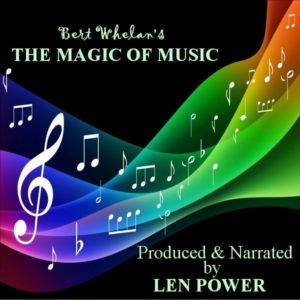 The Magic of Music, a new 26 episode music program produced by Len Power, commenced in late September and will run each Saturday at 4pm until mid-March 2023. Len narrates and presents music ranging from the classics to light orchestral to the American Songbook and Broadway, as well as film music and popular 20th century songs. Bert Whelan, an ArtSound music guru, has selected the music for The Magic of Music from his vast range of personal favourites, including many rare recordings.
ACT Book of the Year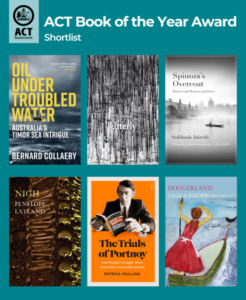 Congratulations to three participants in ArtSound's Poetry on the Radio on their selection this week to the shortlist for the 2021 ACT Book of the Year: PS Cottier for Utterly, Penelope Layland for Nigh, and Moya Pacey for Doggerland.
Also, to ArtSound's Art Café interviewee Patrick Mullins for his The Trials of Portnoy, a study of censorship in Australia.
On September 29, the award for ACT Book of the Year went to Canberra poet and essayist Subhash Jaireth for his collection of essays, Spinoza's Overcoat. Moya Pacey's Doggerland was highly commended.
Jaireth won a $10,000 award for his book, which explores the lives of writers and their travels in essay form. In engaging such topics as translation, love, mortality and homage, Jaireth "takes a broad literary perspective, pushing form and progression of poetics," the judges said. "This is first-class cultural criticism, in a voice that is daring and rare, moving and lifting." Along the way Jaireth, whose poetry drew a Canberra Critics' Circle award in 2020, illuminates the work of Franz Kafka, Marina Tsvetaeva, Mikhail Bulgakov, Paul Celan, Hiromi Ito, Dutch philosopher Baruch Spinoza, and other writers.
Subhash Jaireth was born in India. Between 1969 and 1978 he spent nine years in Russia studying geology and Russian literature. In 1986 he migrated to Australia. He has published writing in Hindi, English and Russian. A Catalan translation of his novel After Love (Transit Lounge, 2012) was published in Spain in 2018. He has published poetry in Hindi, English and Russian and his play about Anton Chekov's family was staged at The Street Theatre. He is an adjunct professor at the University of Canberra's Centre for Creative and Cultural Research.
Community Radio Plus App
To catch ArtSound on your mobile device, you can now download and tune in with the Community Radio Plus app developed by the CBAA (Community Broadcasting Association of Australia).
It provides access to all of Australia's community radio stations.
You can download Community Radio Plus from the App Store or Google Play.
Do you have items that you think could run in this newsletter? If, so, please send them by the 20th day of the month to newsletter@artsound.fm for consideration.
ArtSound FM's mission is to cultivate a vibrant arts community in the ACT region. Your memberships and donations sustain our year-long programming including our artist-centered features and interviews and our many broadcasts of live recordings of concerts in and around Canberra.
Thank you for being part of ArtSound!
Please go online to artsound.fm to take out membership or make a donation. Or, write to admin@artsound.fm. Or phone (02) 6295 7444 — if you don't reach someone right away, please leave a message and we'll get back to you as soon as possible. Donations of $2 or more are tax deductible.
Please forward this newsletter to any possibly interested friends and family members.