As we approach the Launch of our 40th Anniversary year (Friday March 3 at 5:30pm in the gardens of the Manuka Arts Centre), here's a blast from the past: ArtSound's first two newsletters, ever.
They date from 1983, when we went by our original name, Canberra Stereo Public Radio.
Remarkably, the station's vision has remained largely intact, since the first days.
Read all about it. (Click on the images to enlarge.)
Fine Tuning, Spring 1983 (Volume 1, No. 1)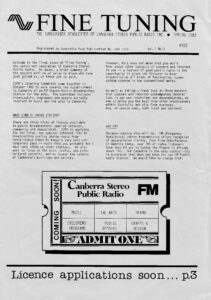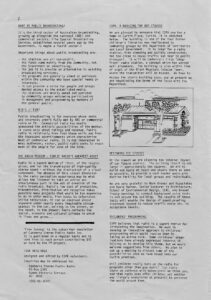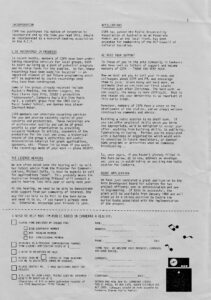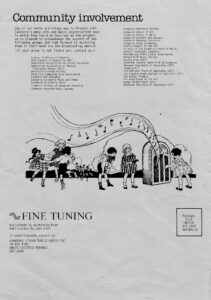 Fine Tuning, Summer 1983 (Volume 1, No. 2)