A lot is happening at ArtSound. Here's some of it.
Office Closure
ArtSound's office is closed for the holiday period. It will re-open on January 10. Meanwhile, email and phones are attended: admin@artsound and 6295 7444.
2023: ArtSound's 40th Anniversary Year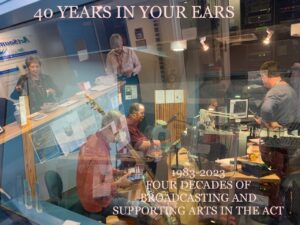 Throughout 2023, ArtSound will celebrate its 40th year of broadcasting. Early in February (date yet to be confirmed), an official launch will be held in the Manuka Arts Centre gardens, with special guests, music, and an announcement of this year's anniversary program.
If you'd like to be part of the 40th anniversity program team, please get in touch at admin@artsound.fm.
More Concerts
ArtSound's 40th Anniversary Year of special programming will include a series of concerts in the Manuka Arts Centre grounds. Those will commence in January. Stay tuned for an announcement about that, during the coming days.
Bill Stephens Appreciation Gathering
As reported last month, life member Bill Stephens has retired from broadcasting after many years of outstanding service to ArtSound.
ArtSound invites the many volunteers and supporters who have appreciated Bill's broadcasts to a farewell gathering in the Manuka Arts Centre grounds on Tuesday, January 10, at 5.30pm.
Bill's history at ArtSound goes way back. He joined ArtSound in 2003 and became one of five presenters of Dress Circle, a regular weekly program broadcast each Sunday at 5pm. He presented Dress Circle continuously until 2015, by which time the program had evolved into a 90-minute program of "music, news and reviews about the performing arts in Canberra and beyond."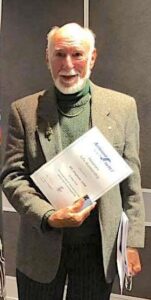 Included in each program was a 30-minute episode of Red Velvet & Wild Boronia, which Bill wrote and narrated and Len Power engineered.
By 2013 Len and Bill were sharing presenting duties for Dress Circle on an alternating weekly roster basis. Bill contributes weekly interviews to Len's programs and Len contributed reviews to Bill's.
Bill stepped away from Dress Circle in 2015; Len continued a slightly modified program called On Stage. Bill contributed weekly interviews under the title Backstage.
In 2016, Len relinquished On Stage and Bill became its sole presenter of the program, now called In The Foyer, re-formatted as a 30-minute program, still about the performing in Canberra and beyond, broadcast twice each week. Len Power continued to contribute a weekly review, while Red Velvet and Wild Boronia continued as a separate weekly program broadcast.
Both In the Foyer and Red Velvet and Wild Boronia aired uninterrupted through the 2020 Covid lockdown. Post-lockdown, Bill's interviews were absorbed as In The Foyer segments in Arts Cafe and Arts About.
Bill's history in the region's arts life extends to well before his involvement with ArtSound. He and his family ran the celebrated School of Arts Café in Queanbeyan from 1986 to 2000. It was the best-known and longest-established cabaret venue in Australia. Bill's Red Velvet and Wild Boronia program for ArtSound presented recordings of performances there.
In late 2020, Bill also co-founded, with Bart Meehan, the outstanding weekly series ArtSound Radio Theatre, which continues to boost the profile of radio drama in the Canberra region.
For those and many other reasons, Bill has long been a highly regarded member of the ACT theatre and arts community. In addition to his contributions to ArtSound and the School of Arts Café, he advanced the causes of The Canberra Festival and the Canberra Philharmonic Society. He received a much-deserved OAM on Australia Day 2017.
So come along and celebrate his achievements on January 10. We have a small number of chairs, so you might like to bring your favourite outdoor chair.
Bill Oakes Retirement
Bill Oakes, another of ArtSound's longest serving volunteers, also is set to retire. As it happens, among his first activities when he joined ArtSound was to go out to Bill Stephens's School of Arts Café in Queanbeyan to record shows there – using 12-inch reel-to-reel gear!
Bill became a member of ArtSound FM in 1984 while a senior public servant. At that time, the organisation was Canberra Stereo Public Radio (CSPR) and broadcast on a very limited part-time schedule until award of a full-time licence in 2000.
Bill was a member of the ArtSound Board from 1985 to 1997, including two terms as President and two as Senior Vice-President. As Broadcast Executive Producer from 1987 to 201I, he organised the weekly program broadcast schedule.
Bill recalls: "At CSPR/ArtSound I was taught to present and then record music tracks and programs. I was taught to record live concerts using, over time, a large variety of recording  devices and learning in due course the computer techniques for editing and producing programs. The concerts were many individual performances (some hundreds) in the classical genre at venues around the Canberra area as well as jazz and folk performances commonly at organized festivals.
"In 1992 when the National Folk Festival (NFF) was transferred to EPIC Canberra on a permanent basis I was in the CSPR team that commenced recording many performances every year. From 1993 through to 2018 I was the organiser of the recording team and edited most of the concerts (60-70) recorded by my team members. From May 2009 to March 2018, I produced the 90 minute weekly program At the National, usually consisting of two edited (complete) NFF concerts."
For several years, Bill produced and presented Discovery, a program that presented local musical recordings, and before that Conversations, where he presented his hour-long discussions with figures in the arts and public life.
Most recently, he has been presenting Down in the Basement programs fortnightly on a Wednesday since 14 December 2016.
Of his time at ArtSound, Bill says: "it's been a great period of my life."
"Membathon" coming
In February, ArtSound will lauch a membership-raising campaign. Listeners can expect to hear a range of pitches and are encouraged to respond by joining, rejoining, or encouraging others to come on board.
The weeklong event's goals are to expand our membership ranks and to increase how much of our annual fixed costs can be met with membership fees. In the past couple of years, membership has provided about eight percent of the approximatly $110,000 that ArtSound requires, at a minimum, to operate. (About half of that bill is in the form of rental and electricity costs to broadcast from Black Mountainn and Mount Taylor.) We'd like to boost that to 20 percent. Can you assist?
Membership can be obtained or renewed online at artsound.fm or by getting in touch with the office at admin@artsound.com or 6295 7444.
2022 Membership Renewal
If you were an ArtSound member in 2022, and don't have a two-year membership, your membership was likely due on November 1, and now is overdue, so please do renew at artsound.fm.
Or, if you haven't been a member recently, please sign up, we'd love to have you.
In case you missed this news: at a recent Special General Meeting of ArtSound, ArtSound's membership altered slightly the terms of membership. Now, the membership year starts on the day a member subscribes or renews, and goes for one or two years from that date, depending on the membership type selected. That replaces the earlier model, which required renewal on 1 November each year (or after two years, in the case of two-year memberships).
That should simplify membership. So please subscribe or renew!
[Please note: as mentioned above, if you've taken out ArtSound membership during the three months or so, or during the Radiothon that ran from May 27 to June 5, or have a two-year membership that extends to 1 November 2023, you don't need to do anything, now; you'll receive a reminder when the time comes to renew.]
For more information, go here on our website, or (particularly if you have difficult navigating the website's membership page) contact the office at admin@artsound.fm or 6295 7444 (we'll get in touch after the office opens again on January 10).
Currently, membership dues make up only 8 percent of ArtSound's annual income. That is far less than a decade ago, so we'd like to increase that figure to about 20 percent.
Can you help ArtSound to get there?
Membership dues aren't tax deductible, but donations of $2 or more certainly are. If you'd also like to donate, you can do that by calling the office, or going online, here.
2023 Quiz Night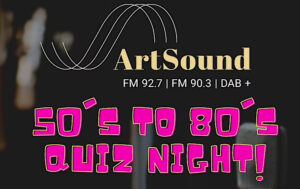 The next ArtSound Musical Trivia Night is coming. It is scheduled for Friday, 17 February 2023, at 7pm, at the Eastlake Football Club (3 Oxley Street, Kingston).
Following the sell-out success of last year's music trivia night, we have another fabulous fun quiz night lined up for. A host of our popular Senior Memories Hour program, Brian Leonard, will once again put on his quizmaster's hat and test your knowledge of the popular hits of the 1950s, 60s, 70s, and 80s.
The entry fee is $35 a head (including booking fee), and you're encouraged to bring along friends. You can make up a table, or join one. Tables can be of up to 10 people.
There'll be a raffle with many great prizes. The Eastlake club will lay on a value-for-money Exclusive Menu so quiz participants can dine as they test their pop-music knowledge.
All proceeds will help ArtSound to recover from the COVID years and continue to serve as Canberra's leading arts and music community radio station.
With social distancing, numbers are limited, so book early! Click here for bookings. Or go here:
https://www.eventbrite.com.au/e/artsound-50s-to-80s-music-quiz-night-tickets-488202927097
Two New Programs
Two new programs have begun to air on ArtSound.
On Saturday mornings, 8-10am, Celtic Heartbeat is a program of traditional and more recent Celtic music by solo performers, choirs, bands and orchestras. On tap are traditional and more recent forms of Celtic music: ballads, folk songs, instrumentals, sea shanties and traditional music/songs within a Celtic theme. The program includes music from Wales, Scotland, Cornwall (England), Isle of Man, Ireland, Spain, France, Switzerland, Germany, and Australia under the overall definition of "Celtic."
Its main presenter is Bill Motherway, with support from Judy Baker, Eric McDonald, Neil Mansfield, and Stuart Warner.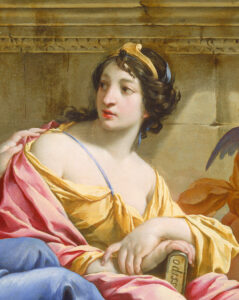 On Sundays at 4:30pm, repeated Mondays 10:30pm, Poetry on the Radio is a 30-minute program that presents readings, discussion, and news relating to poetry in and around the ACT. Its aim is to raise the visibility of the thriving, high-quality poetry scene in and around Canberra.
Poetry on the Radio includes readings, in public or in the ArtSound studios, by ACT and ACT region poets as well as poets visiting the ACT from elsewhere.
It also presents discussions among ACT and other poets, along with features based on ArtSound's vast archival holdings in poetry dating back to the late 1970s and particularly strong in material from the 1990s and 2000s when the late, fabled Anne Edgeworth recorded an extraordinary amount of the capital's poetry activities, and broadcast extensively, too.
Some weeks Poetry on the Radio will include previously broadcast short Poetry on the Radio segments that have been broadcast on Arts Café and Arts About.
Each week's program includes The Rhyming Bugle: ACT poetry news and event notifications.
Poetry on the Radio has two hosts and assistant producers: award-winning poet and University of Canberra creative-writing instructor Kimberly K. Williams and UC writing student Peter Searles.
Poetry on the Radio fills the second half of the hour that begins with ArtSound Radio Theatre, and the two programs may occasionally share features such as readings by Canberra poets and actors of longer, narrative poems.
Also in the plans is the addition of interns from UC each semester. Peter Searles was one of those in the final semester of 2022, along with Anneka Grant.
Program coordinator and producer is Peter Monaghan.
ArtSound FM's mission is to cultivate a vibrant arts community in the ACT region. Your memberships and donations sustain our year-long programming including our artist-centered features and interviews and our many broadcasts of live recordings of concerts in and around Canberra.
Thank you for being part of ArtSound!
Please go online to artsound.fm to take out membership or make a donation. Or, write to admin@artsound.fm. Or phone (02) 6295 7444 — if you don't reach someone right away, please leave a message and we'll get back to you as soon as possible. Donations of $2 or more are tax deductible.
Please forward this newsletter to any possibly interested friends and family members.