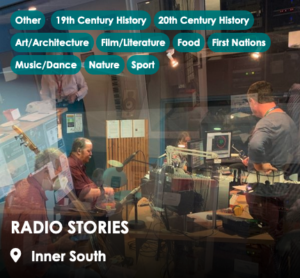 ArtSound is participating in the ACT Heritage Festival — see Radio Stories.
The festival runs from April 11 to April 30; during that time ArtSound presenters will air interviews with event organisers, and perhaps create a few radio stories of our own.
Tune in to Senior Memories (10-midday, weekdays) and Arts Café (noon-2pm and 5-7pm weekdays) to hear the story of the day.