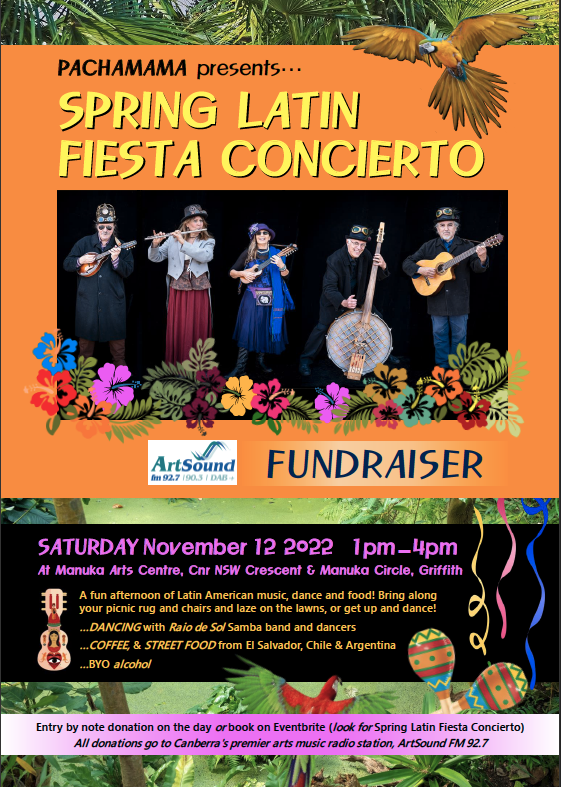 Save the date: Saturday the 12th of November, from 1-4pm
That's when Pachamama and the Raio de Sol samba band and dancers will take the stage at a fundraiser in the ArtSound gardens.
We'll roll out a new outdoor stage and PA system, thanks to a federal Stronger Communities grant.
There'll be street food from El Salvador, Chile, and Argentina.
And coffee.
Alcoholic beverages? …BYO!
Bring along a picnic rug or camping chair.
Or get up and dance.
Entry by paper-money donation on the day, or purchase in advance on Eventbrite — look for "Spring Latin Fiesta Concierto."
All donations go to ArtSound FM!
The Spring Latin Fiesta fundraiser — Saturday November 12, from 1 to 4pm, at ArtSound — on the shady grounds of the Manuka Arts Centre.