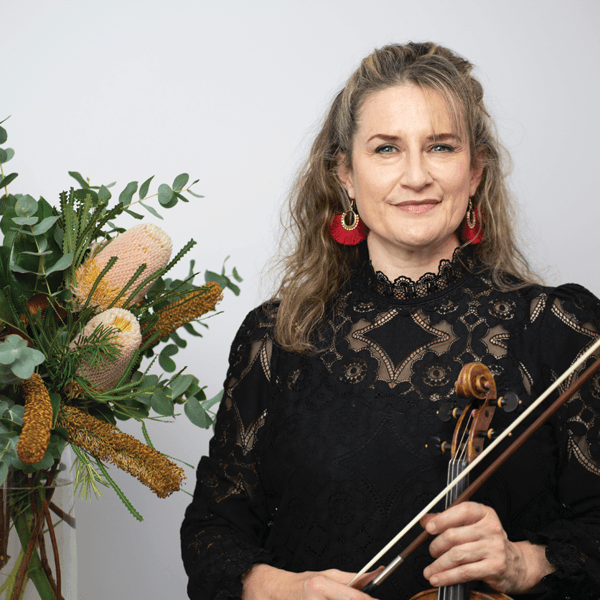 The Canberra Symphony Youth Chamber Orchestra — CSYCO, and yes, it is pronounced that way! — is the CSO's new performance project that will aim to provide musicians aged 14-19 with training and mentorship from Concertmaster Kirsten Williams (left).
She is leading the musicians in chamber and orchestral playing with workshops and master classes with colleague CSO Chief Conductor and Artistic Director Jessica Cottis and others.
Participants are given such opportunities as to attend CSO rehearsals and pre-concert talks and to perform at the CSO Summer Prom.
On Wednesday 22 September, 5-6pm, Williams will hold an online Q&A session where she and Lindy Reksten, CSO's Orchestral Development Liaison, will reveal all about that program, so if you're a prospective applicant, or teacher or parent of one, the session is for you.
The first intake will be open to string players (violin, viola, cello and double bass), but CSYCO's organisers are happy to receive expressions of interest for other instruments for future seasons. The cutoff for applications, this time around, is 30 September. Auditions will take place 26-30 November at a time and venue yet to be determined.