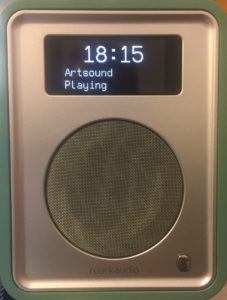 6 July 2020
ArtSound will soon join many other radio stations in Australia in officially launching a Digital Radio service (DAB+). Our technical volunteers have installed equipment and tests are currently under way. You can experience the new ArtSound Digital channel by scanning for ArtSound on your DAB+ receiver!
In this, the first stage of the rollout of DAB+, ArtSound is broadcasting DAB+ as a simulcast of its FM stream.
The digital service will stream to DAB+ digital radio sets, which are quickly entering the market, as well as to car radios that have DAB+ capability or that have been equipped with FM-to-digital converters.
ArtSound is one of several stations collaborating through the Community Broadcasting Association of Australia to implement DAB+ services. The full service is expected to commence shortly, pending completion of the technical tests that are currently under way. To facilitate the new service, ArtSound's Manuka studios have been connected to a high-quality private fibre network that the Community Broadcasting Association of Australia commissioned Telstra to install. This network will stream ArtSound's service to DAB+ transmission equipment at Black Mountain Tower and enable future program interchange between other similarly equipped stations in capital cities throughout Australia.
The federal government instigated this project and is entirely funding it for its first three years.