Renowned for recording, production, and broadcast of live music in Canberra since 1983
One of the largest collections of recorded music and spoken word in the ACT
Over six broadcast hours per week of local concerts, much of it live
No other radio station in the ACT provides a comparable service
Each year, ArtsSound records many concerts and interviews for broadcast.
For example, during 2018 and 2019, ArtSound recorded hundreds of concerts, ranging through all of its core areas of musical broadcast.
We recorded numerous concerts and interviews at the National Folk Festival in 2019.
Also recorded were numerous concerts of classical music that took place at a variety of venues including the Wesley Music Centre (including the ArtSong Canberra series), Ainslie Arts Centre, Sally Greenaway Studio, St. Paul's, St. Christopher's, and All Saints churches, and others.
And the Selby and Friends series at the National Gallery and the ANU's Llewellyn Hall.
A particularly active area of recording is jazz, with many recordings destined for Friday Night Live, broadcast 8pm to 10pm each week. Between January 2018 and April 2019, ArtSound recorded some 75 concerts at such venues as Front Café, the Reunion PopUp Village and God's Café at the ANU, Smith's Alternative Bookshop, The Jazzhaus at the Austrian Club, and many others.
ArtSound has travelled as far afield as the Woodworks Cafe in Bungendore, Canberra Grammar School, the Harmonie German Club in Narrabundah, The Embassy of Belgium, and Crisp Galleries in Yass.
Outdoor recording is well within ArtSound's capabilities, too, as a 2018 recording at Canberra's annual Floriade festival demonstrated.
(For a full listing of ArtSound's 2018/19 recordings, see the 2018/19 Annual Report on the Governance page.)
Any radio station is known by the company it keeps. ArtSound has been a vital partner to a wide range of arts and cultural venues and supporters throughout the region.
ArtSound records concerts and spoken-word material for broadcast use, at its discretion, subject to availability of qualified volunteers.
Please send us your recommendations for upcoming concerts to record. When ArtSound is seeking content for certain of its programs, you might be chosen for a recording at no charge, and this includes studio recordings.
If recordings are not destined for ArtSound use, we can still make the recording for your own use, at a very reasonable price. ArtSound also offers a commercial CD production service.
Contact Us
For more information, please call (02) 6295 7444 during office hours, or use our online inquiry form.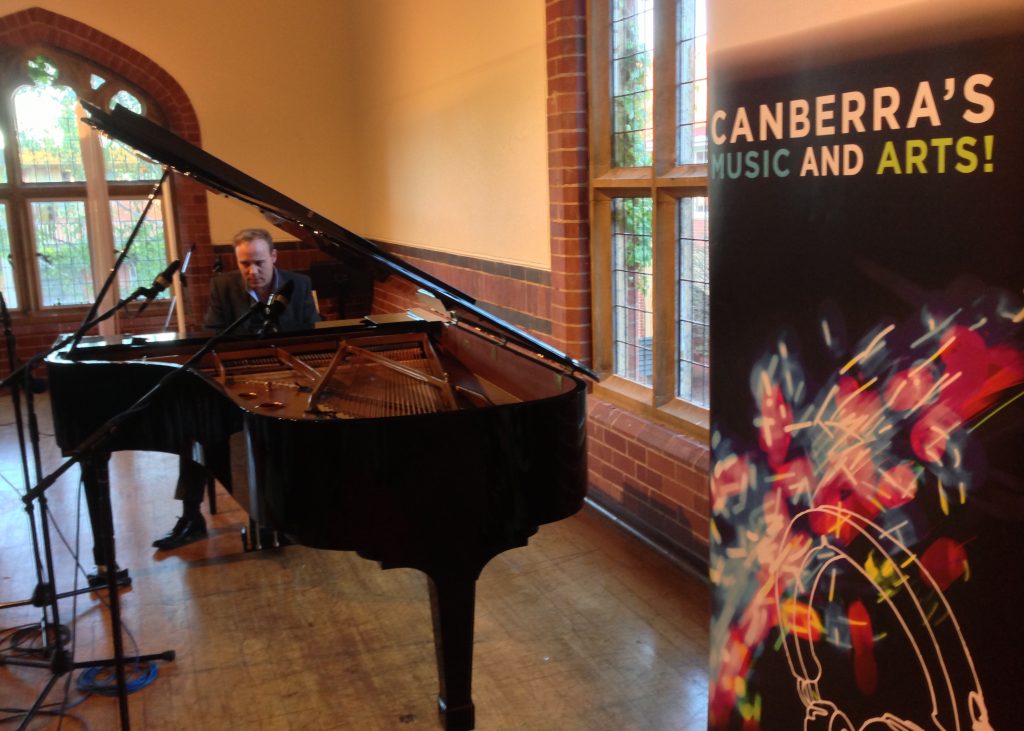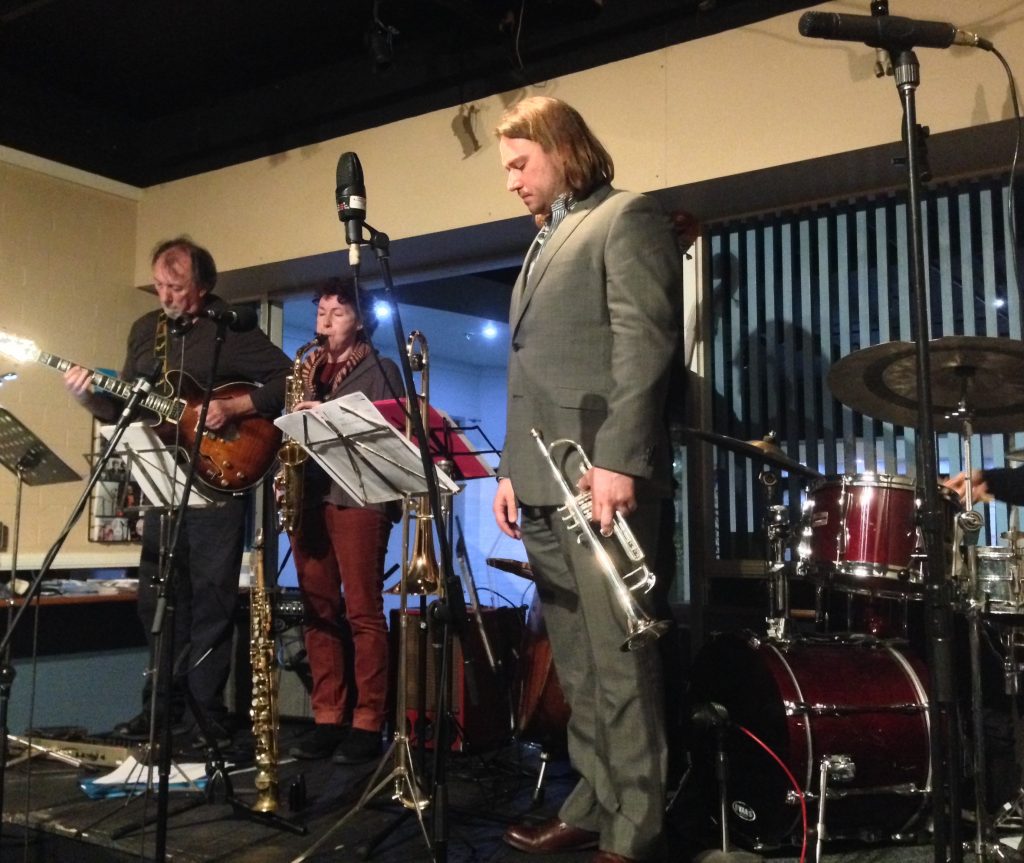 Gauge us by the company we keep. ArtSound's recordings have involved, among many others:
ACTEW Corporation
artsACT
Australian War Memorial
Bungendore Woodworks Gallery
Canberra Grammar Jazz Series
Canberra International Music Festival
Canberra Southern Cross Club
Canberra Symphony Orchestra
Friends of the School of Music
JazzHaus (Austrian Club)
Llewellyn Hall (ANU School of Music)
Music for Everyone
National Archives of Australia
National Eisteddfod
National Film & Sound Archive
National Folk Festival
National Gallery of Australia
New Acton
Rotary Belconnen
The Canberra Theatre
The Gods Jazz Series
The Q Theatre
Tuggeranong Community Arts Centre
University of Canberra
Wesley Music Centre
Z4 Wines
"We are immensely grateful for the continued support of ArtSound FM to record and promote our concerts. The professionalism of these recordings offers an unparalleled means to reflect on our performances, and for musicians to enjoy lasting memories. It assists us with applications for external support, and serves as a record of our accomplishments to be enjoyed in nationwide broadcasts. Thank you to everyone at ArtSound for their continued support and enthusiasm!"
Leonard Weiss
Canberra Sinfonia
July 2019