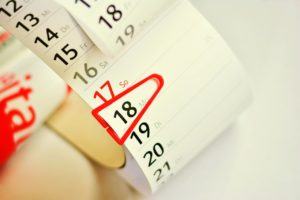 On this day, here's some of what happened in the artistic and cultural life of the ACT region.
(Each posting is a compilation of a week's 5 installments. On This Day is heard each weekday during Senior Memories Hour, at about 1:03pm (after the 1pm news) during Arts Café, and at about 6:04pm, after the news during the replay of Arts Café.)
NOTE: On This Day is on its holiday-season break because, let's face it, not much used to happen in Canberra's arts world between about December 20 and January 7.
Episodes: 14-18 December 2020
14 Dec: 1960 Robin Boyd's best-selling The Australian Ugliness slams Canberra's architecture and design. 1960 Tante Leen appears at St John's Church in Reid.
15 Dec: 1950 Canberra Rep begins four-day run of Eleanor Witcombe's The Bushranger. 1950 Mel Strahan, Canberra's tireless dancing instructor. 1970 Australian Opera's Canberra season continues with La Bohème.
16 Dec: 1960 Ceramicist Ivan Englund. 1960 Theatre Players and University Dramatic Society present The Streets of London, madcap old time music hall entertainment.
17 Dec: 1920 Queanbeyan's Triumph Theatre presents films by the foot. 1950 Dedication of Norman Carter's great South Window at St Andrew's Presbyterian Church. 1970 ANU Theatre Group presents The Conspirators.
18 Dec: 1960 Star Theatre in Queanbeyan presents The Siege of Pinchgut. 1970 Astral Plane at the O'Donnell Youth Centre.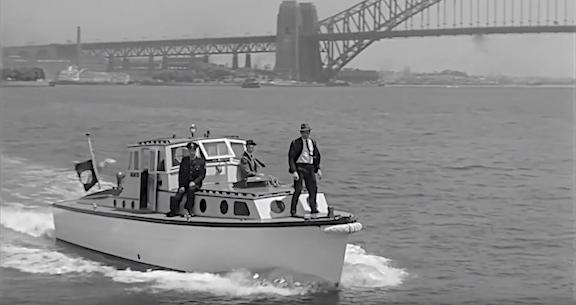 On This Day now takes a holiday-season break, and will return in the new year.
Episodes: 7-11 December 2020
7 Dec: 1940 At Hall community concert and dance fundraiser for Red Cross Patriotic Fund, the prize: a fat sheep. 1950 Canberra Rep declares it has matured from amateur theatricals to community theatre. 1970 manager of the Gowrie Private Hostel tells Parliamentary Joint Committee on the ACT that Canberra on Sundays is "a morgue."
8 Dec: 1870 Oddfellows Hall in Queanbeyan fundraiser for Queanbeyan District Hospital: solos, duos, quartets, recitations, and musical melanges. 1960 Italo-Australian Club presents tenor Ferruccio Tagliavini and mezzo-soprano Pia Tassinari. 1970 Australian Opera presents a memorable Fidelio.
9 Dec: 1910 Q'yan Observer commences new fiction serial: The Interloper. 1910 annual Queanbeyan Hospital Ball at the Cuppacumbalong Woolshed. 1970 Australian Opera continues Canberra run with Puccini's Turandot.
10 Dec: 1950 last 1950 meeting of Outdoor Sketch Club, at Jerrabomberra Creek. 1970 David Hill, theological student of Reid, invents the vacuumonium. 1970 Australian Opera presents Verdi's The Force of Destiny.
11 Dec: 1970 World famous Roma musician Jonas Matyas performs in Canberra all week with his Gipsy Orchestra with guest members of the Hungarian national Rajko (Young Roma) orchestra. 1970 exhibition of paintings of John Coburn, designer of tapestries for Sydney Opera House, at Macquarie Galleries.
Episodes: 30 November – 4 December 2020
30 Nov: 1900 Marie Narelle, "Australia's greatest soprano," at Protestant Hall in Queanbeyan. 1910 Hayes Pictures company screening at Queanbeyan's Protestant Hall, including 19-minute film of the 1910 Melbourne Cup.
1 Dec: 1960 Canberra Repertory Society presents British dramatist Patrick Hamilton's 1929 play, Rope. 1960 Michael O'Duffy, Irish tenor, performs at the Lyneham High School Auditorium. 1960 The Elizabethan Theatre Opera Company performs Verdi's Rigoletto at Albert Hall.
2 Dec: 1950 Canberra Recorded Music Society considers collecting newfangled LPs. 1970 Canberra Opera Group presents Gian Carlo Menotti's opera for children, Amahl and the Night Visitors.
3 Dec: 1940 Attorney General Billy Hughes Oks importation and possession of books issued by the Left Book Club. 1960 Canberra Bachelors and Spinsters holds its annual Ball. 1970 Stars of Showcase 1970 at the Canberra Theatre with host Rod McLennan.
4 Dec: 1950 Crack-a-Jack Follies at Causeway Hall. 1950 Mel Strahan introduces the Hollywoood square dance to Canberra. 1950 federal Minister for Health, Sir Earle Page, proposed a free-milk scheme for Australian schoolchildren. 1970 Canberra Ballet Theatre hosts Garth Welch and Marilyn Jones.
Episodes: 23-27 November 2020
23 Nov: 1940 2CA Women's Radio Club celebrates third birthday. 1960 More on the Marriage Bar. 1980 Music at the High Court for first time.
24 Nov: 1950 Canberra Rep presents Arthur Schnitzler's Lieberlei. 1950 Pictures to cost more. 1960 Hitchcock's Psycho comes to Canberra.

25 Nov: 1910 Centenary of Loyal Happy Home Lodge of Oddfellows, Queanbeyan. 1970 Philharmonic Society presents Rose Marie. 1970 The Platters play the Statesman pub at Curtin.
26 Nov: 1940 Noel Coward play Canberra. 1980 Tom Stoppard Travesties a travesty?
27 Nov: 1950 Yass Repertory presents Emlyn Williams' Night Must Fall. 1950 Bruce Kekwick MHR recital at Wesley Church. 1980 Canberra Philharmonic Society's Oklahoma.
Episodes: 16-20 November 2020
16 Nov: 1950 New Australian Opera Company presents Tosca, its first Canberra presentation. Harold Tichoff orchestrates it for two pianos. 1970 Canberra Rep presents Ruffian on the Stairs and The Erpingham Camp. Brutal review.
17 Nov: 1900 Queanbeyan Age reports on Old Gininderra Stores ball. Entertainments: comic songs, recitations, character sketch, whistle song… 1900 Captains Flat Ball also a great success. Fashions detailed. Juvenile ball the next day an even greater success.
18 Nov: 1870 Queanbeyan Age extols visiting photographer. The paper's involvement with Gordon & Gotch, and that company's history. 1940 Canberra Ladies Choir at Wesley Hall: songs and one-act play. Home-made suites to aid organ fund.
19 Nov: 1930 Canberra Music Society presents well-known and now-little-known composers e.g. Granville Bantock. 1970 Second of two productions by Sir Tyrone Guthrie presented in Canberra: Melbourne Theatre Company's All's Well That Ends Well, over four days.
20 Nov: 1940 Tango makes its mark on Canberra; qualified teaching from Jimmy O'Halloran. 1970 Second of two productions by Sir Tyrone Guthrie presented in Canberra: Melbourne Theatre Company's All's Well That Ends Well, over four days. 1970 All week Marion Club Revue presents Laura Norda Exposed at Methodist Centre. 1970 Bellringers come from near and far to ring bells at St Clement's Church of England, Yass. 1980 Canberra Philharmonic Society begins 9-day run of Oklahoma!
Episodes: 9-13 November 2020
9 Nov: 1960 Paul Robeson gives first recital at Sydney Opera House. 1960 Postmaster-General's Department to experiment with drive-up postbox. 1960: Wesley Players present The Passing of the Third Floor Back by Jerome K. Jerome.
10 Nov: 1960 Prime Minister Menzies introduced bill for establishment of a National Library. 1960 Opening of Artists Society of Canberra spawns plan for a Canberra water jet. New Capt. James Cook Memorial.
11 Nov: 1940 RAAF personnel attend preview of Canberra Rep's Pygmalion at Albert Hall. Feverish preparations reported. 1960 Bermagui Tuna Festival in full swing.
12 Nov: 1940 Preparations for and staging of Canberra Rep's Pygmalion, at Albert Hall. Glowing reviews.
13 Nov: 1940 Reviews of Pygmalion: production highly praised as likely to put Canberra on regional theatre map. Backstage arrangements detailed.
Episodes: 2-6 November 2020
2 Nov
: 1940 400 attend Guilds of the Church of St. Andrew, the Highland Society, and the Burns Club Halloween Party at Albert Hall. 1960 National Librarian Harold White presents Dr Clyde Finlay with rare film, Naming of Canberra, 1913.
Naming of Canberra, 1913
.
3 Nov: 1960 Australian National Council of Women protests Marriage Bar. 1960 conversion of public Westbourne Woods Arboretum to private Royal Canberra Golf Club.
4 Nov: 1930 Canberra residents protest poor quality of "talkies." 1930 Canberra's first miniature golf course. 1970 National Capital Development Commission backs case for Black Mountain radio-and-television tower.
5 Nov: 1970 Leonard French's "Seven Days" displayed in Civic. 1970 160 ceremonial art objects from New Guinea on display, Canberra Theatre Gallery.
6 Nov: 1970 Chinese pianist Fou Ts'ong appears with Sydney Symphony Orchestra conducted by Janos Ferencsik (Hungarian State Symphony), ABC Concert Series, Canberra Theatre.
Episodes: 26-30 October 2020
26 Oct: 1960 Wilfrid Holland appointed conductor of Canberra Orchestral Society's symphony orchestra. 1970 Center Cinema presents The Persecution and Assassination of Jean-Paul Marat as Performed by the Inmates of the Asylum of Charenton Under the Direction of the Marquis de Sade. 1970 Pulse Discotheque, 19 miles north on the Federal Highway.
27 Oct: 1960 Sir Richard Boyer, ABC chairman, discusses "the uses and dangers of radio and television." 1960 Australian Goethe Society, Canberra branch, performs Friedrich Schiller's Kabale und Liebe (Intrigue and Love) with Prof Erwin Koch-Emmery, ANU's Germanic languages department. 1960 Canberra Repertory presents William Congreve's Love for Love, produced by Alan Harvey.
28 Oct: 1960 Col Joye and his Joy Boys at the RSL Memorial Hall in Queanbeyan. 1970 Canberra's "inescapable fashion detail for the summer season": shirring.
29 Oct
: 1820
first Christian service
in Diocese of Canberra and Goulburn. 1960 pottery by Henri le Grand on display at the Canberra Art Club Gallery. 1960 Police Citizens Boys' Club presents professional and amateur boxing, tag wrestling, and vaudeville acts including Smoky Dawson, Drill Hall, Turner.
30 Oct: 1960 Canberra Bachelors and Spinsters' Committee holds General Meeting. 1960 J O'Reilly of Kingston wins Rogers "Ford" Chair Competition. 1970 Center Cinema presents Harry Hooton, a film poem for the 21st century, by Arthur & Corinne Cantrill.
Episodes: 19-23 October 2020
19 Oct: 1960 Canberra "devoid of national culture"? 1960: Canberra Choral Society perform JS Bach, Ralph Vaughan Williams… with singalong. 1970 Canberra Choral Society perform JS Bach's St Matthew Passion. Why does Albert Hall stand empty?
20 Oct
: 1960 Sorlie's Travelling Vaudeville Show visits, including "
Whip Strip
." 1970 Australian National Botanic Gardens officially opens.
21 Oct: 1950 Canberra Rep's The Chiltern Hundreds with real dead animals. Whither mimesis? 1970 Melbourne Court holds hearing on Portnoy's Complaint.
22 Oct
: 1940 Choreographer
Gertrud Boedenwieser
's Viennese Ballet perform "
Demon Machine
" (see
also
), and other works. 1970 Minister for Interior Peter Nixon vows: No pokies in the ACT!
23 Oct
: 1970 Margot Fonteyn begins four days at Canberra Theatre with The Australian Ballet, evading industrial action — intervention of
Kalman Solymossy
's Australian Ballet Comique not needed. 1970
Midnight Cowboy
's first Canberra run.
Episodes: 12-16 October 2020
12 Oct: 1950 Starting government-backed television in Australia, its dangers. 1960 violinist Vladislav Jasek at Albert Hall. 1960 Sterling Primmer Quartet at Hotel Civic
13 Oct: 1960 Start of television in ACT. 1960 University students in court for "rag" about merger of Canberra University College with ANU – mock auction of student slaves.
14 Oct:1970 Resolution of copyright royalty dispute that suspended radio broadcast of Australian and British records. 1970 Postmaster General comments on introduction of colour television, and concern over content.
15 Oct: 1970 West Gate Bridge collapse. 1970 Canberra College of Advanced Education to become nation's first to offer degrees. 1970 grant to Al Butavicius's "The Birthday Party" dramatizing execution.
16 Oct: 1960 Nilla Pizzi and other Italian stars at Albert Hall — Grazia Fiore, Reno Salviati, Giulian Pomarenz, Sante Simeone. 1970 Arthur and Corinna Cantrill's experimental film event at the ANU.
Episodes: 5-9 October 2020
5 Oct: 1970 first Jumbo jet arrives. 1970 Canberra School of Music to move, and history of Manuka Arts Centre. 1970 Janis Joplin dies
6 Oct: 1950 The Great Lavante visits Queanbeyan. 1970 Early Arthur Sullivan: Cox & Box
7 Oct: 1940 ACT Advisory Council vs maggies. 1960 Mikado at Albert Hall. 1960 Canberra Rep presents Krapp's Last Tape & The Bald Prima Donna
8 Oct: 1940 A "mannequin play" at Albert Hall. 1970 Anna Russell lampoons opera at the Canberra Theatre
9 Oct: 1950 Pianist Gyorgy Sandor. 1970 Sea shanties at the Carillon; 1970 Demonstrator filming & Afternoon of Entertainment
Episodes: 28 September – 2 October 2020
28 Sept: 1960 Laurence Olivier's Richard III ends its Starlight Theatre run. 1960 Theatre Players present Black Chiffon begins a one-week run.
29 Sept: 1960 Civic Theatre presents Oscar Wilde biopic. 1970: Canberra Rep presents Peter Nichol's A Day in the Death of Joe Egg directed by Alan Harvey.
30 Sept:  1970 King Oedipus, Tyrone Guthrie's staging of Oedipus Rex's second of two nights at Canberra Theatre.
1 Oct: 1930 YWCA Pantomine's Babes in the Woods at Albert Hall. 1960 Scale model of Canberra Lakes and Dam on view at Dept. of Works.
2 Oct: 1970 Canberra Rep begins 5-day run of A Day in the Death of Joe Egg. History of director Alan Harvey.
Episodes: 21 – 25 September 2020
21 Sept: 1930 "Talkies" arrive in Canberra. 1960 Melbourne magistrate declares Charles Gorham's Carlotta McBride obscene; Labor MP objects to state intrusion on censorship. 1970 ACT Police threaten arrest for selling Portnoy's Complaint.
22 Sept: 1960 Tibor Rudas's Oriental Cavalcade visits. Bio of Tibor Rudas.
23 Sept:  1940 800 attend Police Ball. 1960 Alexei Surkov, Soviet Writer, visits; will visit first Russian edition of Australian poetry. 1970 Trumpeter Kenny Ball appears at Canberra Theatre.
24 Sept: 1930 Canberra City Band performs at Manuka Oval for Relief Society. 1970 McKenna Mendelsohn Mainline, Canadian blues band, appears at Canberra Theatre. 1970 Commonwealth Film Censorship Board announces in Canberra that it had banned Myra Breckenridge and cuts to Woodstock.
25 Sept: 1970 First week of filming of political melodrama Demonstrator.
Episodes: 14 – 18 September 2020
14 Sept: 1940 British fighters battle against bombing of London; 30,000 Australian soldiers deployed to Egypt. In Canberra: Capitol Theatre screens The Mortal Storm and You Can't Fool Your Wife. 1960 Canberra Repertory looks for tape recorder for Samuel Beckett's Krapp's Last Tape. ANU's Bob Brissenden producing. 1970 Hundreds of Canberrans line up to buy tickets to see Dame Margot Fonteyn with The Australian Ballet.
15 Sept: 1930 At Albert Hall, Canberra Music Society hosts Czech violinist Jan Kubelik. 1950 At Albert Hall, finalists of Mobil Quest appear, including 23-year-old winner Joan Sutherland.
16 Sept: 1940 Capitol Theatre screens Frank Borzage's explosé of Nazi cruelty The Mortal Storm plus newsreels brought by clipper: England Bombed, Libyan Ports Attacked. 1950 Civic Theatre presents Claudette Colbert and Robert Ryan in The Secret Fury which asked: "Could she kiss, and kill, and not remember?" Dance at Services Club (Pogson's Orchestra) or Causeway Hall (Edwards Orchestra). 1960 Queanbeyan Age marks 100 years of publication. 1970 Canberra Symphony directed by Ernest Llewellyn performs at Canberra Theatre including John Antill's "Corroboree Suite."
17 Sept: 1970 Canberra Symphony directed by Ernest Llewellyn performs at Canberra Theatre including John Antill's "Corroboree Suite," music for ballet. 1970 WL Hoffmann assesses ABC Concert Series: American pianist Gary Graffman and Czech violinist Josef Suk. Johnny Farnham appears at David Jones department store, and at Chopsticks Restaurant
18 Sept: 1940 Canberra Times Social Rounds column notes: Griffith Tennis Club dance with Harry James and his orchestra; crazy whist game at Church Hall, Kingston; annual police ball at Hotel Canberra with Harry O'Brien and orchestra; YWCA musical evening to aid war effort. 1970 Don Chipp, federal minister for Customs and Excise announces introduction of R movie ratings; said censors had been cutting one in three feature films. 1970 Jimi Hendrix dies.
Episodes: 7 – 11 September 2020
7 Sept:  1940 Dance in aid of war funds at Canberra Golf Club House. 1960 Hotel Civic: fashion parade for Canberra Legacy Week. 1960 Italian-Australian Club presents film The Life of Puccini at Albert Hall, in aid of World Refugee Year. 1970 Kirov Ballet lead Natalya Makarova defects in London. Canberra police withdraw charges against T. Dalton, bookseller, provide he agree to stop selling Portnoy's Complaint.
8 Sept: 1930 Canberra Society of Arts and Literature meets at private lounge of Hotel Canberra to read four plays. 1930 Friendly Society Council begins season of indoor games including quoits and table tennis at Friendly Society Hall, Kingston. 1960 Canberra University College holds Commonwealth Literary Fund lecture: Vincent Buckley, University of Melbourne, on "In the Shadow of Patrick White" — Christopher Koch and Randolph Stow. 1970 Manuel Lopez Ramos, Mexican-Argentinian classical guitarist at The Playhouse.
9 Sept: 1950 Canberra Rep presents J.B. Priestley's first play, Dangerous Corner (1932). 1960 Canberra University Drama Society N.F. Simpson's absurdist The Resounding Tinkle. 1960 YWCA music craze, Beat Jazz, with The Martians.
10 Sept: 1939 Dance at Woods Academy in Civic. 1940 National Council of Women meeting with illustrated lecture Adventures with a Colour Camera in Canberra. 1940 Victoria League and 2CA Women's Club concert for RAAF personnel at #2 Barracks, Kingston. 1960 Floral Festival, Wesley Hall, Forrest. 1960 Last Labor Club Cabaret, Kington Hotel. 1970 Palestinian guerillas hijacking in Amman, Jordan. 1970 Ronnie Arnold Contemporary Dance Ensemble's four-night run.
11 Sept: 1950 Canberra Recorded Music Society listen to Lucia di Lammamoor. History of society; Rupert Loof.
Episodes: 3 – 6 September 2020
3 Sept: 1926 Canberra Times begins publishing; pictures at Star in Queanbeyan costs one shilling, plus tax. History of film presentations in Queanbeyan: first screening 1897; 1925 FH Boland opened Star Pictures in St Gregory's Hall. 1927 Triumph Theatre also open after starting as an open-air theatre. 1950 Albert Hall hosts William Warfield, American popular and classical singer, later portrayed Porgy in Porgy and Bess on Broadway. 1960 Canberra Theatre presents Ric Throssel's For Valor. 1960 Arts Canberra presents Arthur Miller's A View from The Bridge. 1960 Angus & Robertson publishes first complete edition of poetry of Christopher Brennan.
4 Sept: 1927 Martin's Music Shop: the place to buy pianos. 1930 James Walker, pianist, with young Frank Hutchins, at Music Society concert at Albert Hall. 1940 Canberra Times Social Round announces visitors to the city. 1970 Bookstores raided in Sydney, Newcastle, Melbourne, and T. Dalton's in Canberra prevented from selling Philip Roth's Portnoy's Complaint. 1970 Australia Council grant to save Joseph Savoie's modern dance company, which became NSW Ballet Company which in 1972 amalgamated with Sydney Dance Company.
5 Sept: 1930 Capital Theatre Manuka must postpone opening night of talkies. 1930 Causeway Hall benefit dance for war widow, with Roxy Orchestra. 1960 Canberra Rep special meeting to discuss plans to build "intimate theatre" in Canberra, which occurred in 1965. 1970 Canberra Theatre Centre seeks 30 supernumeraries for Sir Tyrone Guthrie's King Oedipus. 1970 Maurice Dunlevy mocks Sir Arthur Rylah and other government officials who would seek to ban Portnoy's Complaint. 1970 Leonard French's Seven Days exhibited. 1970 Down Under nightclub welcomes Salty Dog. Tintern Abbey at Jamieson Centre.

6 Sept: 1930 Star Theatre Queanbeyan rolls out Western Electric Sound System for talkies, for John McCormack feature. 1940 Triumph Theatre Queanbeyan shows Vivien Leigh in first feature since Gone with the Wind: Waterloo Bridge. 1940 Verity Hewitt's bookstore stocks Richard Wright's Native Son. 1940 University Sports Council and Associated Varsity Sports Club dance for 150 at Hotel Civic. 1950 Douglas Dundas, member of Artists Society of Canberra and president of the Australian Watercolour Institute wins first prize in Perth Gallery Competition for oil painting of Canberra landscape. 1960 Triumph Theatre shows Ingmar Bergman's Smiles of a Summer Night, persons under 16 not admitted.